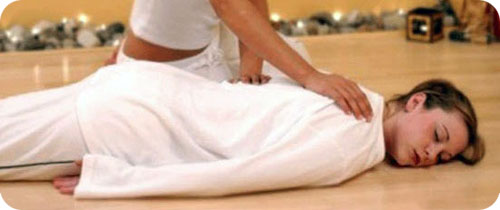 A traditional hands on Japanese healing therapy based in the 1300 year old anma massage tradition. Shiatsu combines stretches and joint rotations with supportive acupressure along energy channels and special points on your body.
This unblocks the energetic pathways re-balancing and stimulating the flow of energy (Ki -universal life energy). It is often referred to as acupuncture without the needles.
Shiatsu can help conditions such as back pain, neck stiffness, joint pain and can improve joint mobility, digestive problems, depression, stress, insomnia or fatigue.
As a qualified Shiatsu Therapist in Newcastle I can also offer you additional support with corrective movements and nutritional guidance.
While Shiatsu is deeply relaxing you can also feel invigorated after a treatment.
This treatment is carried out fully clothed so please wear loose comfortable clothing.
60 or 90 minute treatments.
---
Clinic and Mobile Shiatsu Massage Treatments
For information and bookings please call Julie on 0437 298 241.
Clinic Address: 16 Sixth St, Adamstown, NSW 2289 (Click here for a map)
Mobile Service Area: Adamstown, Merewether, Lambton, New Lambton, Kotara, Hamilton, The Junction, Broadmeadow, Charlestown, Kahibah and surrounding suburbs.
Mobile Treatments have an additional $20.00 surcharge on the standard fee.

Nourishing Your Health at Newcastle Massage