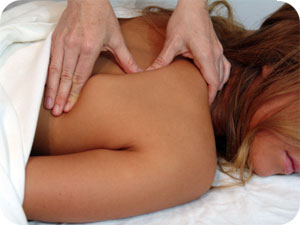 A Remedial Massage treatment will include a muscular and postural assessment which allows me to treat the dysfunction that's causing the pain.
It is a very effective deep tissue massage relieving muscle strain and joint pains, helping to repair injuries, increase joint mobility and ease physical pain and tension.
It cleanses your body of toxins and revives your health and well-being.
I use a combination of Remedial, Swedish massage and Shiatsu techniques to work deeply into the muscles, tissues and ligaments.
I use stretching techniques to increase muscle length and also the gentle rotation of joints to help with mobility.
I work with each person with the aim to deliver a massage to suit your needs.
Remedial Massages are available as a 60 or 90 minute treatment.
Please call 0437 298 241 to discuss your remedial massage needs.
---
Clinic and Mobile Massage Treatments Available
Clinic Address: 16 Sixth St, Adamstown, NSW 2289 (Click here for a map)
Mobile Service Area: Adamstown, Merewether, Lambton, New Lambton, Kotara, Hamilton, The Junction, Broadmeadow, Charlestown, Kahibah and surrounding suburbs.
Mobile Treatments have an additional $20.00 surcharge on the standard fee.
Nourishing Your Health at Newcastle Massage