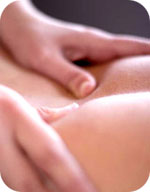 Are you feeling stressed, no time for yourself, anxious or just feel like being pampered?
This is a beautiful almond oil massage combined with relaxing music that creates the space to soothe the mind, reducing stress and fatigue, restoring your physical and emotional balance.
My goal is for you to leave feeling calm, relaxed and pampered once again ready to enjoy the world.
Available as a 60 or 90 minute treatment.
Please call 0437 298 241 to discuss your relaxation massage needs.
---
Clinic
Address: 16 Sixth St, Adamstown, NSW 2289 (Click here for a map)
Phone: 0437 298 241
Nourishing Your Health at Newcastle Massage